OUR PRODUCTS AND SERVICES
Standard Lathe Chucks and Cylinders
Work Holding Specials Custom Made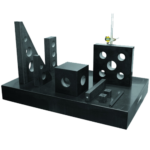 Metrology Standard Products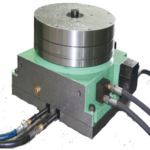 Precision Rotary and Indexing Tables
Granite Special Structure
OUR COMPANY
… in pursuit of perfection
India Representatives for Berg Spanntechnik, Germany
You are one of our most reliable regular suppliers. Ever since we started our business, you have provided the highest quality product and very efficient & effective after sales support.
Pride Machine Tools Pvt.Ltd. Bangalore
Our partners in our Indigenization Programmer –  we were very happy with the performance of their Coordinate Measuring machines used to measure critical Air Craft Components, as well as their surface plates. We believe in Make In India products for making our air craft components.
Aerospace Engineers Pvt. Ltd. Salem India
We would like to take this opportunity to first of all thank you for your 10 · years of services to our company. We have always appreciated the timely deliveries of the GMT make Chucks, spares and other needed materials from your end. Having business terms with professional Chuck manufacturers like you is indeed a positive verity for our firm.
Jayaraj Industries, Periyakulam, Tamil Nadu
We have been working since many years with Mis Guindy Machine Tools Ltd. They provide us Chuck and Cylinders with very good technical and application support. We have, and will continue to, recommend your services to other companies and contacts. We wish them all the best in future and plan to buy more materials from them in future.
Marshall Machine Tools, Ludhiana, India
Thank you for maintaining the properties of select granite as per standards.Our client is USA satisfied with granite stiffness. We request to extend your support in future supply with the same quality material.
M/s. Nanotom Techologies Pvt.Ltd., Bangalore
Our MARKETS and CUSTOMERS
Our Markets: In more than 6 decades, GMT has served thousands of manufacturers in the automobile and auto component, white goods and appliances, defence, nuclear and aerospace, and other light and heavy engineering industries.
We are delighted to share that October 29th, 2019 marks the 60 the anniversary of our incorporation. Inspired by Mr. P.Venkat Raman (PV), who had a fierce passion for machine tools and dreamed of setting [...]