OUR PRODUCTS AND SERVICES
Standard Lathe Chucks and Cylinders
Work Holding Specials Custom Made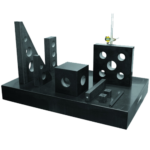 Metrology Standard Products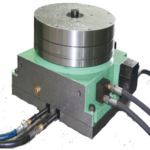 Precision Rotary and Indexing Tables
Granite Special Structure
OUR COMPANY
… in pursuit of perfection
India Representatives for Berg Spanntechnik, Germany
We insisted OEMs to use GMT make chucks and using 3B&4B 400 PHNC chucks on M/s Cosmos make Vertical Turning Centers.
We are very much satisfied with performance of GMT products & their service, delivery time also good with us
Ashwin Auto-cast Pvt Ltd. Ahmedabad, Gujarat
We are delighted by the product quality of GMT chucks and we are proudly saying "we are using GMT chucks" to our customers.
Also we are recommending to OEMs for using GMT products in our future supply machines.
Torrent Techno Mech Rajkot Gujarat
We are known to GMT since 25 years. We are quite happy with their products. We had displayed our SPMs
in Imtex Machine Tools show & the machines have been fitted with GMT chucks & Hydraulic rotating cylinders
Tasa Micro Special Purpose Machines Pvt. Ltd.
We are associated with GMT since 1980.
GMT has been supplying more than 50 nos. of chucks and cylinders to us. 
Their response to our needs is very good.
Bhairavanath Industries Pune India
We are associated with GMT for the last 15 years using their POHI & POPI chucks for making valve bodies.
GMT had extended very good support for us & hence our business growth has drastically improved.
Associated Toolings (India) Private Ltd. West Bengal India
Your supply of granite base are within the required frame stiffness as per requirements of our client.
Thank you for maintaining the properties of select granite as per standards.
Nanatom Technologies Bengaluru India
As a policy, whenever we order for CNC Lathes, we insist upon the manufacturers to fit only GMT power chucks and hydraulic rotating cylinders.
All the chucks and cylinders are performing very satisfactorily over the past many years.
WILLPOWER ENGINEERS Chennai India
They are our trusted business partner for all our work holdings for turning centers.
We have jointly developed very complicated precision work holding with them as import substitution. 
They have an excellent team to design & manufacture work holdings and other complicated fixtures.
SUPER AUTO FORGE PRIVATE LIMITED Chennai India
We have been purchasing GMT Hollow High Speed chuck model PHNC-KA for our various CNC turning centers and these are working satisfactorily.
We are getting good service support from GMT.
INDIAN DAIRY MACHINERY COMPANY LTD., (IDMC) Gujarat India
Our MARKETS and CUSTOMERS
Our Markets: In more than 6 decades, GMT has served thousands of manufacturers in the automobile and auto component, white goods and appliances, defence, nuclear and aerospace, and other light and heavy engineering industries.
We are delighted to share that October 29th, 2019 marks the 60 the anniversary of our incorporation. Inspired by Mr. P.Venkat Raman (PV), who had a fierce passion for machine tools and dreamed of setting [...]