SEMCO
Customer : M/s. SEMCO Electricals Pvt Ltd, Jaipur
Overhang of component reduced, resulting in better finish and  improved service life of spindle bearings.
Component                                        : Spade Terminal (Electrical oriented)
Operation                                           : Facing, Chamfering, Drilling & Tapping
Component material, dimension : Bronze Alloys, Length 360mm
Basic Requirements:
GMT's Sales Engineer made a courtesy visit to this customer. While discussing their use of GMT's chucks, he found that they were using a standard chuck incorrectly. Here, initially they machined  the component with our standard 4B 250Ø PHNC chuck. Customers often make their own top tooling for chucks, as these have to be customised depending on the component dimensions and other parameters. In this case they made their own top tooling  with extended jaws. When our engineer visited he explained the importance of using the chuck with optimum jaw length. This ensures that jaw play remains within limits and the spindle  bearing life is not reduced.
They asked for a solution to the problem. We supplied a special chuck to avoid the overhang.
Our Solution:
2B-250Ø Special chuck with rod design with a hook.  Special clamping arrangement, and rest pad
Please always ensure that the overhang of custom top tooling does NOT exceed 3 times the jaw height.
GMT's SOLUTION SPECIAL CHUCK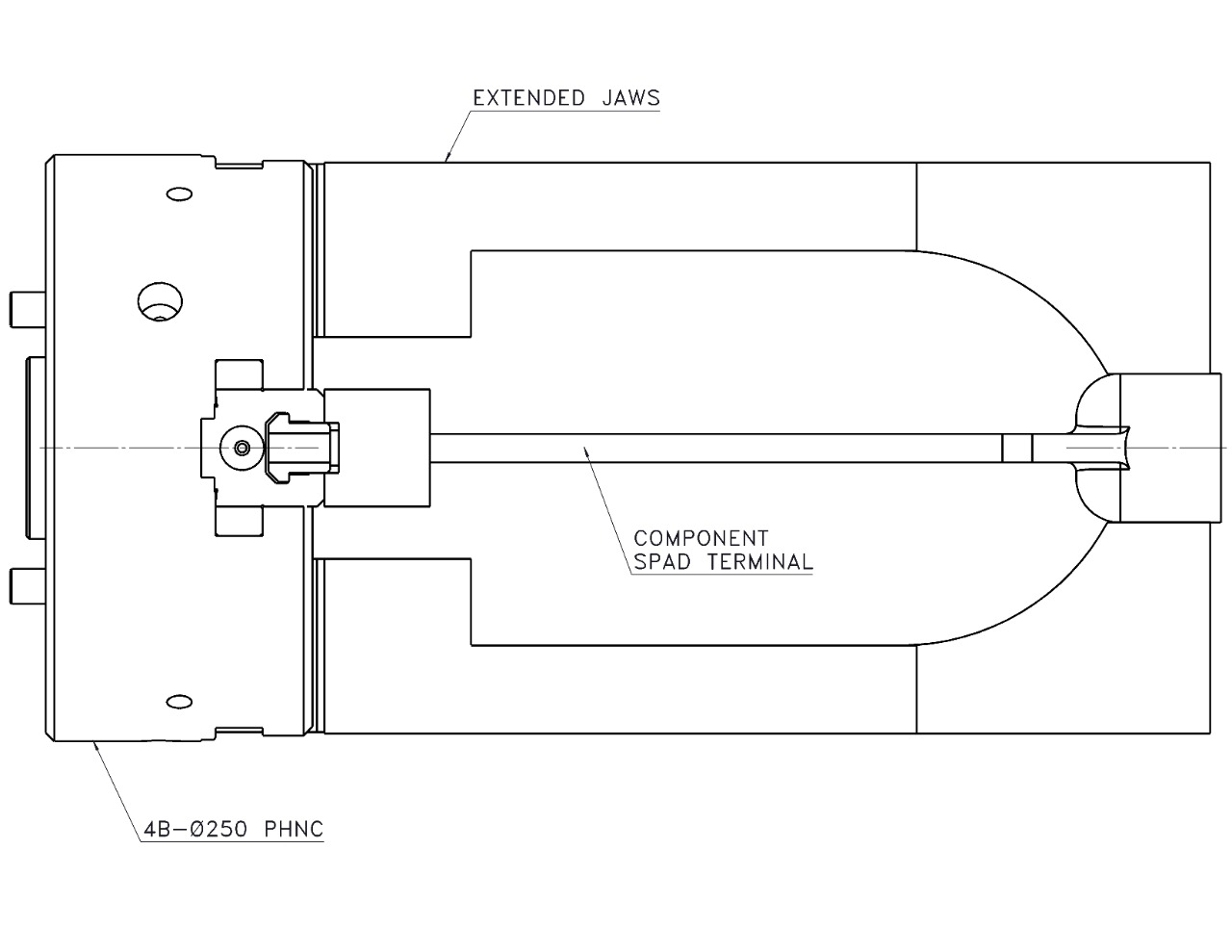 TOP TOOLING: SHOWING INCORRECT EXTENDED JAWS MADE INITIALLY BY THE CUSTOMER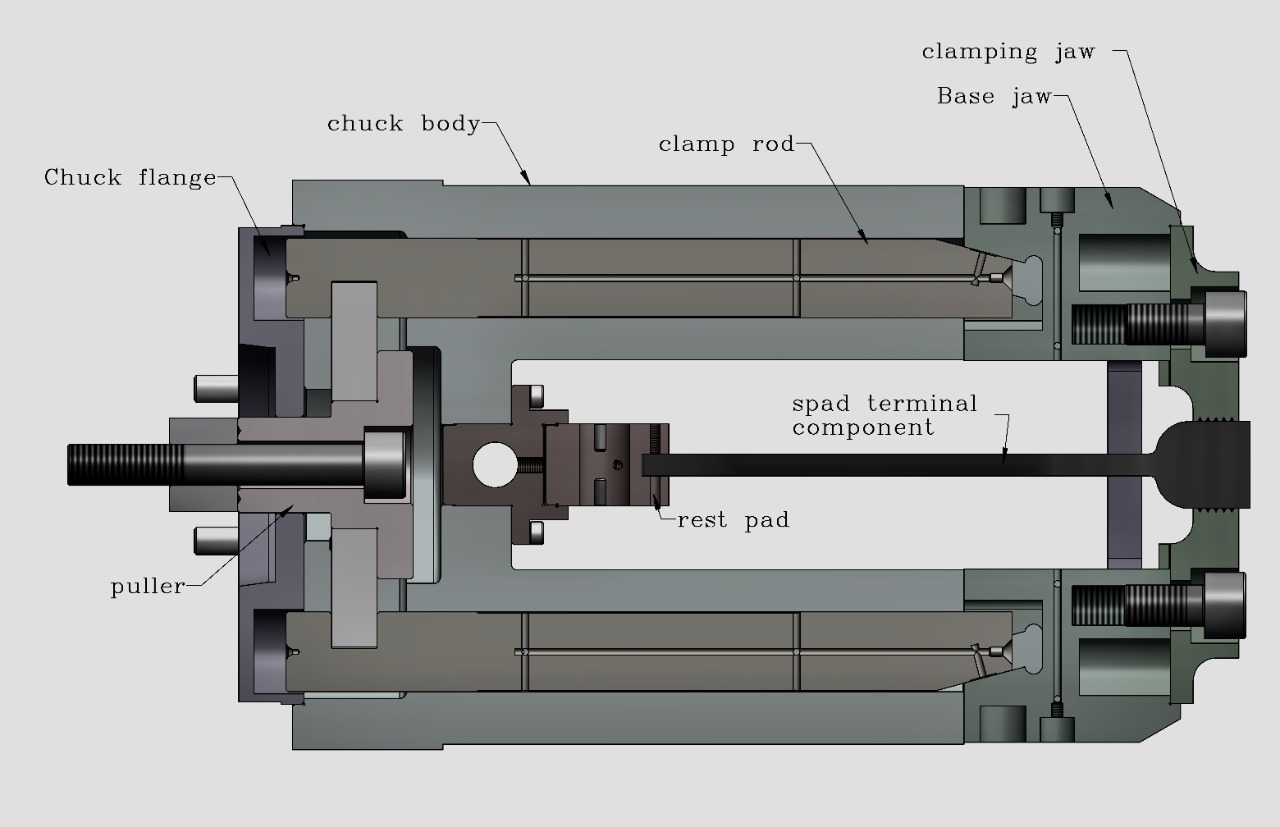 SECTION VIEW OF GMT'S SOLUTION